It's getting real! In a few days, one of our favorite times of the year will start: Halloween! Pumpkins, creepy costumes and sweets everywhere – that all sounds good, but to get into the right spooctober mood one important thing is necessary: the right music playlist with real Halloween tracks to be scared. Whether for your own Halloween party, or as the trick or treat companion, our top 10 Halloween Songs sweeten every playlist.
#1 Bobby Prickett — Monster Mash
Being the legendary song from Bobby Pickett, it entertains crowds even after five decades of its release. The dumbness of the song was its prominent feature, which is also the healthiest tool we can use to let go of our expectations from the physical world, the science around joy and entertainment and our sky-high standards.
Just let go and laugh a little. That's the mantra of a perfect Halloween celebration.
And yes, dance a little, otherwise you will appear as a lazy monster who doesn't want to feast on the joy in the air.
In the end, Don't forget to:
Mash good!
Easy, Igor, you impetuous young boy
Mash good! Grrr!
#2 Iggy Azalea — Black Widow
In this 2014 hit, Iggy Azalea mixes topics of romance, feminism and revenge in dark notes.
Don't sit still and listen to this music, as you may experience the good ol' chills or the power of revenge. The lyrics combine with instruments and notes will get you on the dance floor. Why hesitate? You are here to give your monster a break, right?
So skip the heartache and, yeah, you know better than to love me.
You should've known better
Then to mess with me, heartache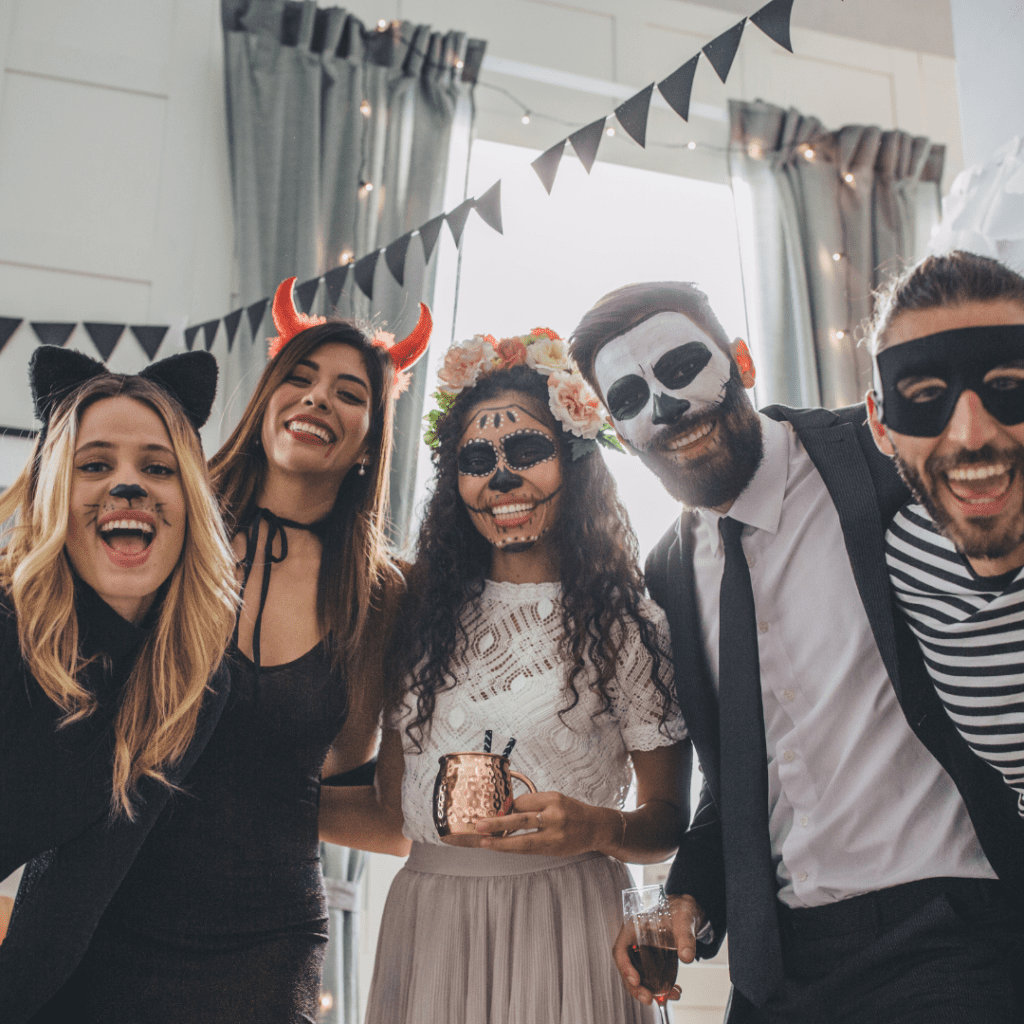 #3 Stevie Wonder — Superstition
Let's go back to the 70's and resume questioning the authenticity of various superstitions still prevalent in our society.
Stevie Wonder's voice and nostalgic music of this song will get put in a comfortable mood between the hosts of these spooky songs and mysterious night.
But don't dare to deny my presence. I am here near you, looking forward to shaking hands with your reaper.
After all!
Writing's on the wall!
No, there is no place to run, sorry.
#4 Selena Gomez — Wolves
Spice up your Halloween night with a creepy romance. This recent hit is a warning sign of relationships which have already gone bad. But don't heed the advice. Nope. Not now at least!
Think about this night in making.
Is it like the summer night you were missing, or is this the night you will spend crying with the wolves.
Oh, hey! Where were we?
Forget it! Enjoy the beats.
I wanna feel the way that we did that summer night (night)
Drunk on a feeling, alone with the stars in the sky
#5 The Cranberries — Zombie
Include at your own risk. This is the song where your focus will shift from spookiness towards horror and violence.
With a darker tone, this 1993 protest song takes the attention of the Halloween crowd as it associates heartless fellows with zombies.
Still, you can choose to miss the background and focus on the zombie part.
They are all fighting. But don't worry because it's all in your head.
What's in your head, in your head
Zombie, zombie, zombie-ie-ie, oh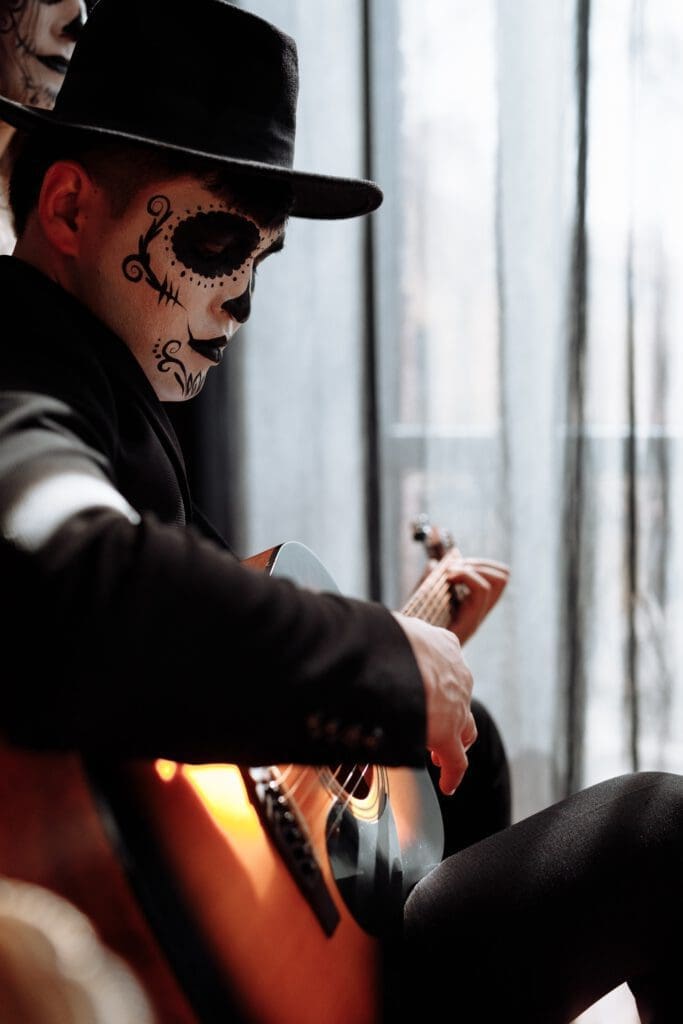 #6 Beyoncé — Haunted
So, you are a BeyHive? How about playing Beyoncé track 'Halloween' at your party!
This soft melody couples with spine-chilling lyrics to get the award for being the scariest track you will play on your playlist.
And the best part is the increase in its spookiness with the continuously raising number of guests of your party. Listen and eye every guest with suspicion.
It's what we see
I know if I'm haunting you, you must be haunting me
Just make sure you don't take the lyrics too personally. It can get nasty in a matter of seconds.
#7 Michael Jackson — Thriller
This song is a must-have in your playlist if you have some Jackson fans in your audience. This 2008 hit will bring you memories of night and monsters lurking in the darkness.
I would combine it with some evil, creepy images that get highlighted with the flashing light.
I just hope you don't get flashbacks from your childhood when you couldn't sleep for months after listening to this song. Or maybe, you will look back at and think why the hell you were so afraid after all.
Maybe it was because of the promise of the song.
I'm gonna thrill you tonight
I'm gonna thrill you tonight
'Cause this is thriller
#8 Lady Gaga — Monster
Speaking of legend singers and song-writers, how can I forget Lady Gaga?
This song, Monster, should take the name 'He Ate My Heart'. But if listeners are content with the publicized name, why have a problem with it?
So yes, get ready to dance, I am talking about faster tracks.
Do not forget to keep your heart safe. You might need it for a later encounter with that monster, right?
By the way, don't look around, because:
That boy is a monster m-m-m-monster
That boy is a monster er-er-er-er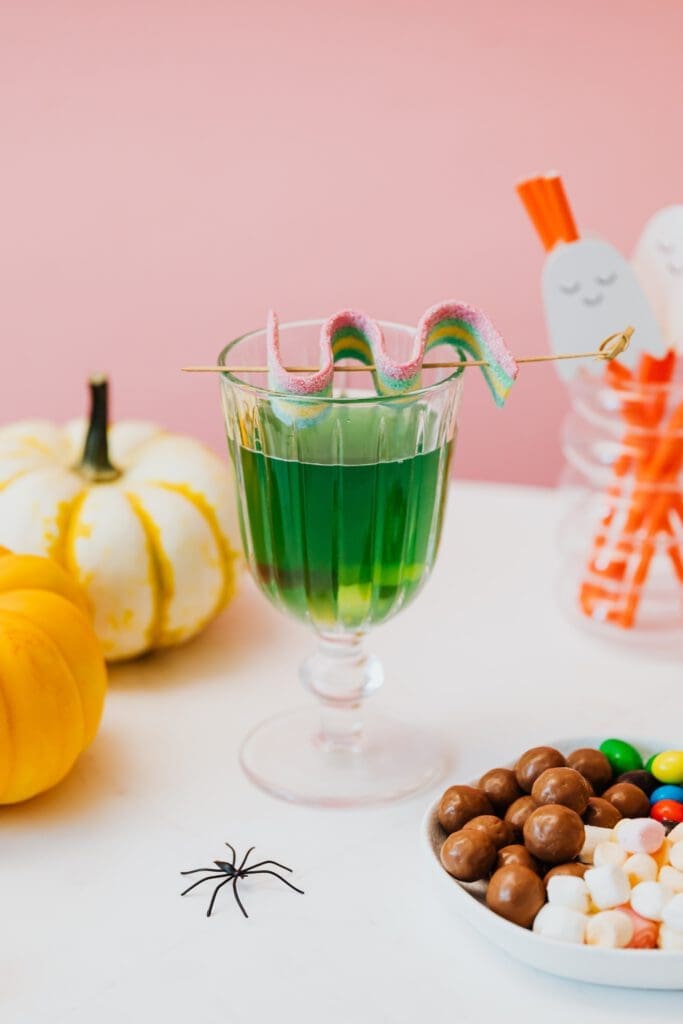 #9 Talking Heads — Psycho Killer
Mix thrill in your spooky Halloween experience. How about bringing a psycho killer?
Or maybe you will get yourself running away from unseen dangers.
Experiment with this song and dance on the music (especially if French is not your language).
Run run run run run run run away oh oh oh
Psycho Killer, Qu'est-ce que c'est?
Fa-fa-fa-fa-fa-fa-fa-fa-fa-far better!
#10 Rihanna — Disturbia
It's another singer-specific song that will speed up your heartbeat, and also the last suggestion of this list.
One must say, it was a daring move of Rihanna to mingle mental health with the spookiness of a horror song, which she did, effortlessly.
The disturbance which is created through this combination is called Disturbia — the valley where you can take your guests from your costume party.
Am I scaring you tonight
Your mind is in Disturbia
Ain't used to what you like
Disturbia
"Listen to them—the children of the night. What music they make!" Bram Stoker, Irish Author
Take Away Hopefully, you have and will have enjoyed this eerie Halloween playlist ideas, your spooky (DIY) Halloween costume is ready, the Halloween decorations are ready to go and the Halloween shopping is done! Let's not forget about the Halloween song classics Dragula by Rob Zombie or Halloween by Helloween before we start this year's supernatural celebration. So, let's celebrate!