Test your knowledge!
Alone on a balmy summer evening, melancholic together on a rainy day or standing on stage heating up the crowd – a guitar piece is not only a goodie for a good-life-moment, it creates one. No wonder that the musical instrument with the 6 strings is one of the most popular tools in the world. But how much do you know about the wonder piece? We have recorded a few fun facts for you. To learn, to share with others, or just to show off at the next jam session.
Here you go!
#1 Who built the first modern guitar?
Antonio de Torres (1817-1892) is considered the father of the modern guitar. Even though there were predecessors years before, the Spaniard was the first to build the body larger, using thinner wood. In addition, he created the sound hole and the screw mechanism, raised the bridge and constructed fixed frets. The guitar as we know it today was invented.
#2 Where does the name guitar come from?
A name origin without the Ancient Greek would be almost impossible. And it is true here as well. The term "kithara" originates from Greece and refers to a stringed instrument from Ancient Greece, which is similar to today's guitars, but not the same.
#3 How much does the most expensive guitar in the world cost?
For a whopping $6,010,000, Kurt Cobain's Martin D-18 E acoustic guitar was auctioned off on 6/20/20. The frontman of the legendary band Nirvana played it at the unforgettable MTV "Unplugged" concert in 1993, 5 months before his death.
#4 Which guitar solo is among the most famous in the world?
In this question, the answers are very likely to diverge. But there is no denying that the guitar solo in "Stairway to Heaven" by Jimmy Page, Led Zeppelin (1971) is legendary.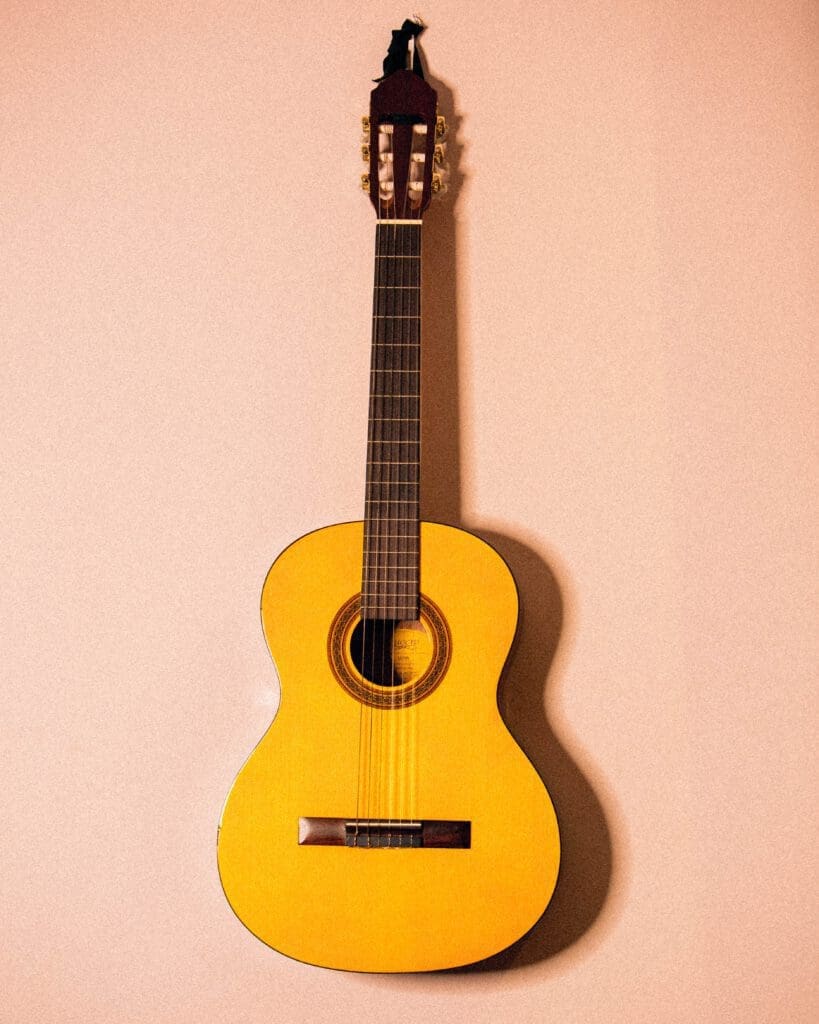 Start your own music session!
Finished with reading? Let's start with the action! Whether beginner or advanced musicians, our Guitar2Tabs AI software enables to reduce stress and time effort and opens a space for more creativity.
How?
1) You play the music piece of your choice or upload a video from YouTube.
2) Our AI processes the played notes and chords and
3) converts them superfast and easy into sheet music and tabs. Sound easy and fast? It is! Check it out for free.