Taryn Southern is considered as the first artist who produced an album purely based on AI. AI in music industry flourishes when it starts the data by analyzing it from different configurations. After that, an algorithm is used to find out the pattern and characteristics that form the tunes of the piano. The music industry has been influenced by the technology from multitrack recording to loop pedals to sheet music and then finally to digital software invention.
The Productivity Of AI Assistants
AI has been interwoven into our lives; now people are enclosed in a bubble-like search from Google, buy it from Amazon and watch Netflix nowadays. Robotic intelligence is prevailing in the music industry and people want to fulfil their tasks with the interaction of AI assistants like Siri, Alexa or Google Assistant. AI assistants are designed to know human behavior, interests, and how natural algorithms are used to encode speech into computer-readable code which helps machines to interact with a human to form sheet music. It has been estimated that 20% of developed nations use AI in music assistants and would carry out their operational tasks by the end of 2020 from AI assistants.
According to the world's estimation system, AI in music and augmentation reality will generate $2.9 trillion in business and produce 6.2 billion hours of worker efficiency by the end of 2021.
Technology Demands Creativity
Technology is impossible without a logical brain. It requires creativity, smartness, and talent to interlink the music industry with technology, especially with AI in the music industry. Creativity with music techno-industry makes you shine when you find difficulty like a way of an opportunity. Many tools have been used in the music industry, and we play with those tools to produce a specific tune or a melody, which is further named as music. It's all about creativity that how you play with strings of guitar and piano, how you standardize the strings and how you make use of your hands. Technology music has become essential for each other, and both cannot exist with the absence of anyone.
Sound Engineers
Sound engineers are considered as the backbone of the music industry, and it is also creating a pool of jobs for those who have done their diplomas. They are offered jobs in the music world like sound engineers, experimental engineers, BBC jobs, and installing experiences in major cities. Music is not merely a name of signing a song but holding or initiating a complete setup consisting of a group of professionals, engineers, and musicians.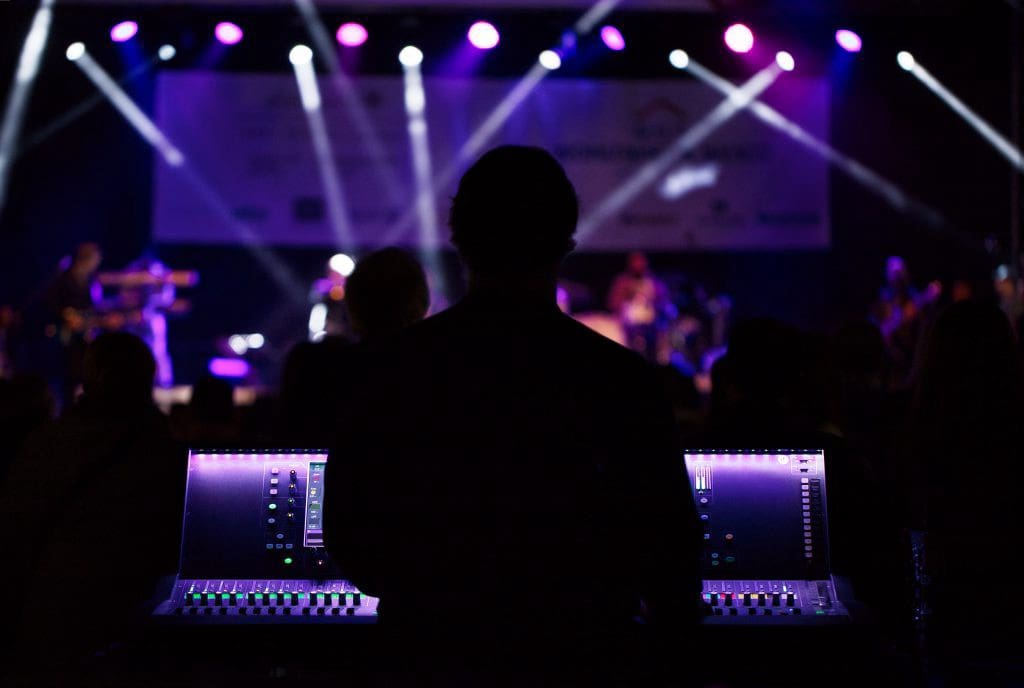 Music Industry flourishes with AI
AI is a fascinating branch of computer science, and it is the leading music industry to approach the AI era. It's about touching the out of the bubble zone and get to more advanced technologies. AI is modernizing the business rules and tuning the tools the way humans play the piano, interlink, learn and play around the globe. It's expected to be close to $70 billion in the market by the end of 2020.
Combination of Resources
85% of Chief information officers (OICs) will experiment AI in music programs through the combination of buy, build outsource efforts by the end of 2020.
Channels are trying best to replace the sales associates professionals through AI disruption. 40% of customers would face websites or shops that will make use of virtual agents to interact with customers or employees daily by 2022. The end of the year 2022 disrupts more cashier and operational jobs.
Future of the Music Industry
Only those industries are well-known, which handles technology with creativity. The fashion industry is also moving towards AI techniques that are used in VR and AI in music composition. Music is not much different. Artists are investing their savings and getting benefits from the Spotify, IBM and google launched software to play and compose music. Soon it would be declared as a profession to identify melody structures.
Impacts of AI in music Technology
Everything has been wrapped with its advantages and disadvantages. Southern only experimented with music by applying various inputs, and it introduced her with the AI techniques. You can be independent of the producer of your sheet music and keep changing the piano tune until you get the desired outcome.
Melody Scanner does an in-depth analysis of music theory. Melody Scanner works in a cloud, which facilitates the user to digitize and arrange their own sheet music. With this app or web software, you can go on the way of recording and rock your world. You can directly use the app in your browser and by following steps such as generating scores by recording, importing MP3 files of your instrument in your personal cloud songbook and access it from any device you want or by easily importing sheet music from YouTube videos.