On 04.09.2023 at 20:15 it's time: Tune in on VOX, because we have the exciting opportunity to present our innovative app in the TV show "Höhle der Löwen" (German version of "Shark Tank"). It's been a challenge to keep this secret, but now we can't wait to share it with you!
We, Alexander Lüngen (29) and Sebastian Murgul (28), the founders of Klangio, proudly present our groundbreaking apps that ingeniously combine music and technology. Our artificial intelligence converts pre-recorded sounds into written down notes – a dream for every musician out there. With Piano2Notes, Guitar2Tabs, Sing2Notes and Melody Scanner we cover piano, guitar, vocals and pop melodies. Playing and recording becomes a breeze as our AI system conjures up a sheet of music in no time.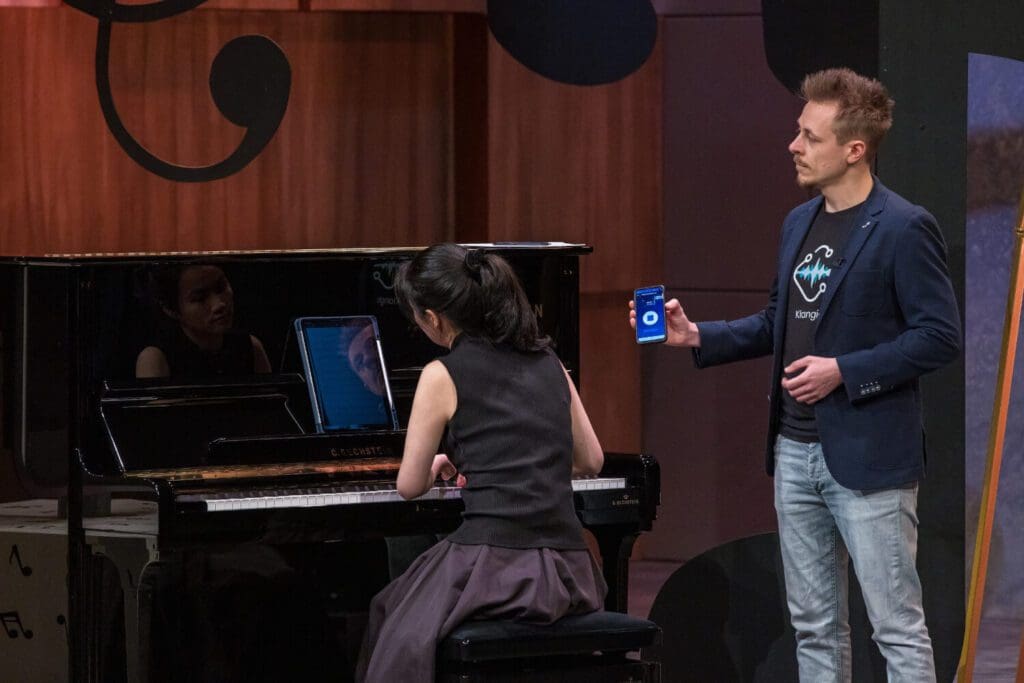 The inspiration for Klangio came to Sebastian from his little sister, who wanted to play a melody on her electric piano, but lacked the sheet music. The idea for our apps was born. In addition to his work for Klangio, our CEO Sebastian is also an external PhD student at the KIT (Karlsruhe Institute of Technology) and researches in the field of automated transcription of music. Alex, as CTO at Klangio takes care of product development and the efficiency of our AI system.
A special moment in our journey was when investor Janna Ensthaler put our product through its paces, demonstrating her musical talent on the piano and guitar. Did we hit the right note with her? You'll find out in the next episode.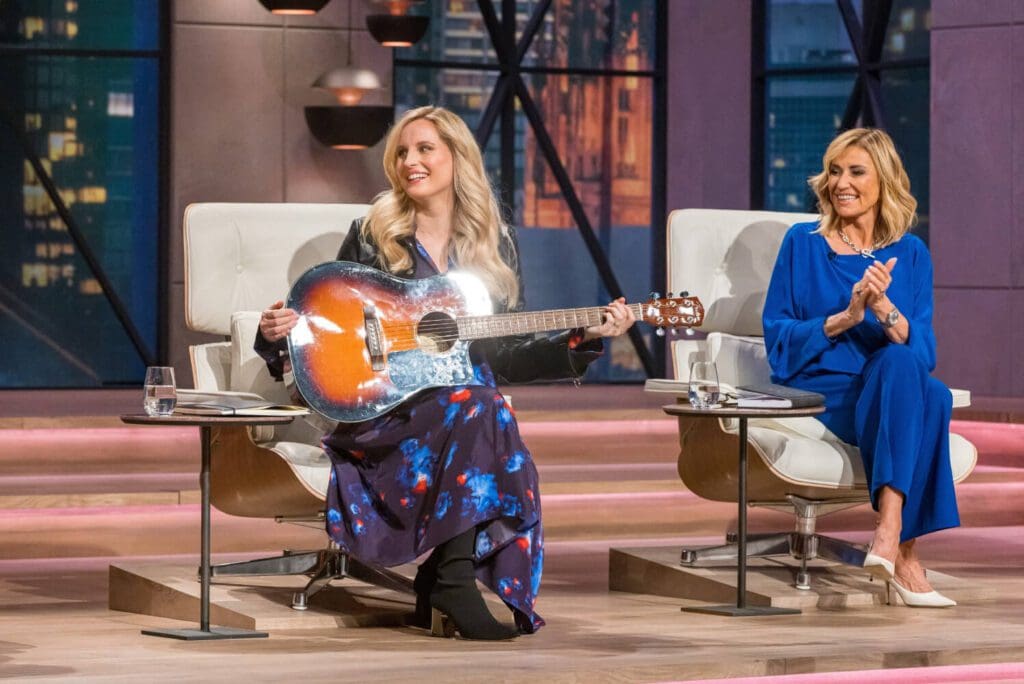 We need support for the national and international marketing of Klangio, and that's why we are offering ten percent of our company shares in exchange for 300,000 euros. This opportunity could change not only our app, but also the future of music.
Our thanks go to everyone who helped us prepare and especially to Han-Lin Yun for her active support on the piano!
Let's experience the sound of innovation and passion together. We look forward to sharing this exciting moment with you!
Photos: RTL / Bernd-Michael Maurer